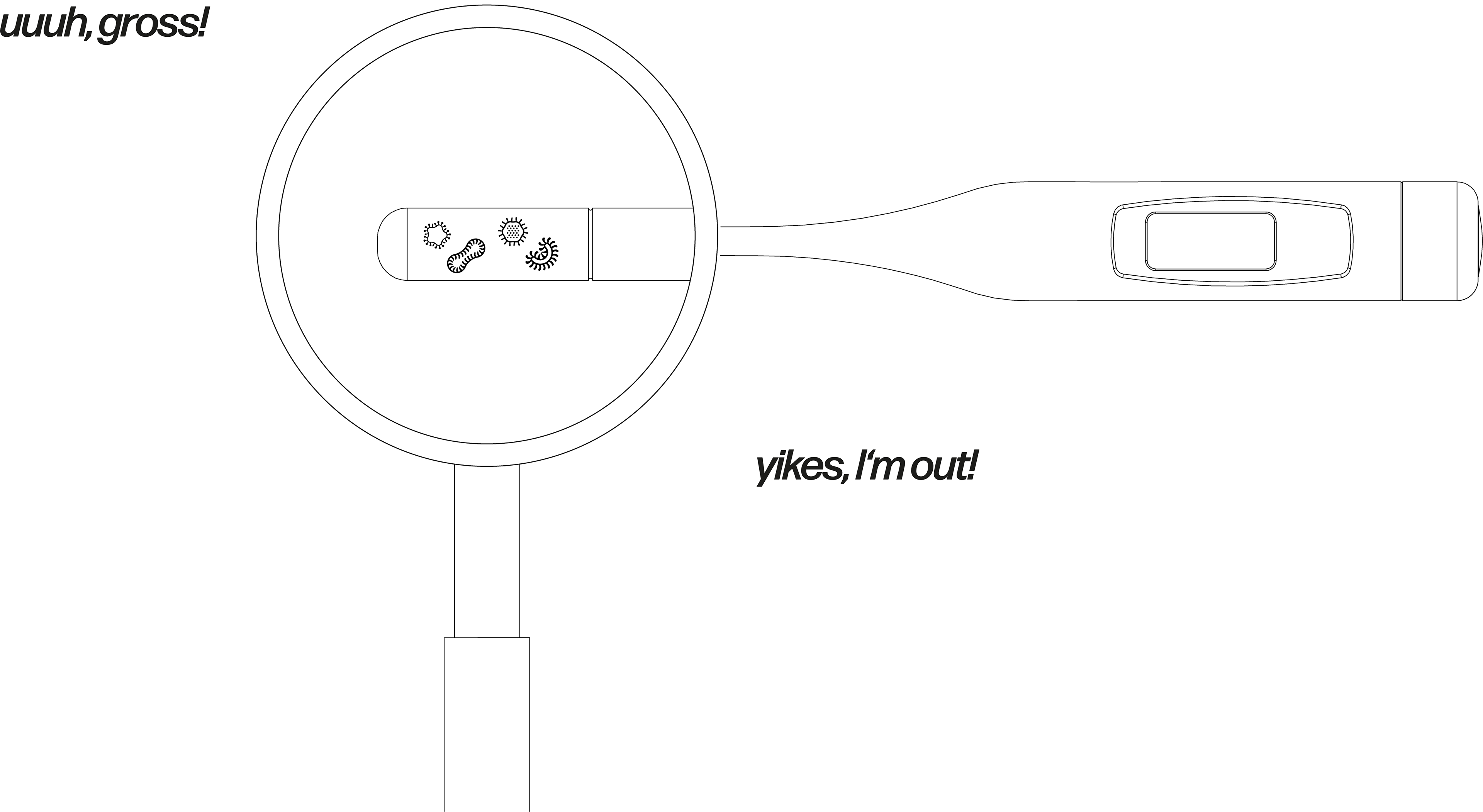 BRIEF
Regular thermometers still depend on skin contact. Even if you clean your devices after every use, some of the bacteria remains.
With the use of new sensor technology you can measure body temperature very precisely without direct contact.

The following concept tries to find a suitable solution for maximum hygiene and usability.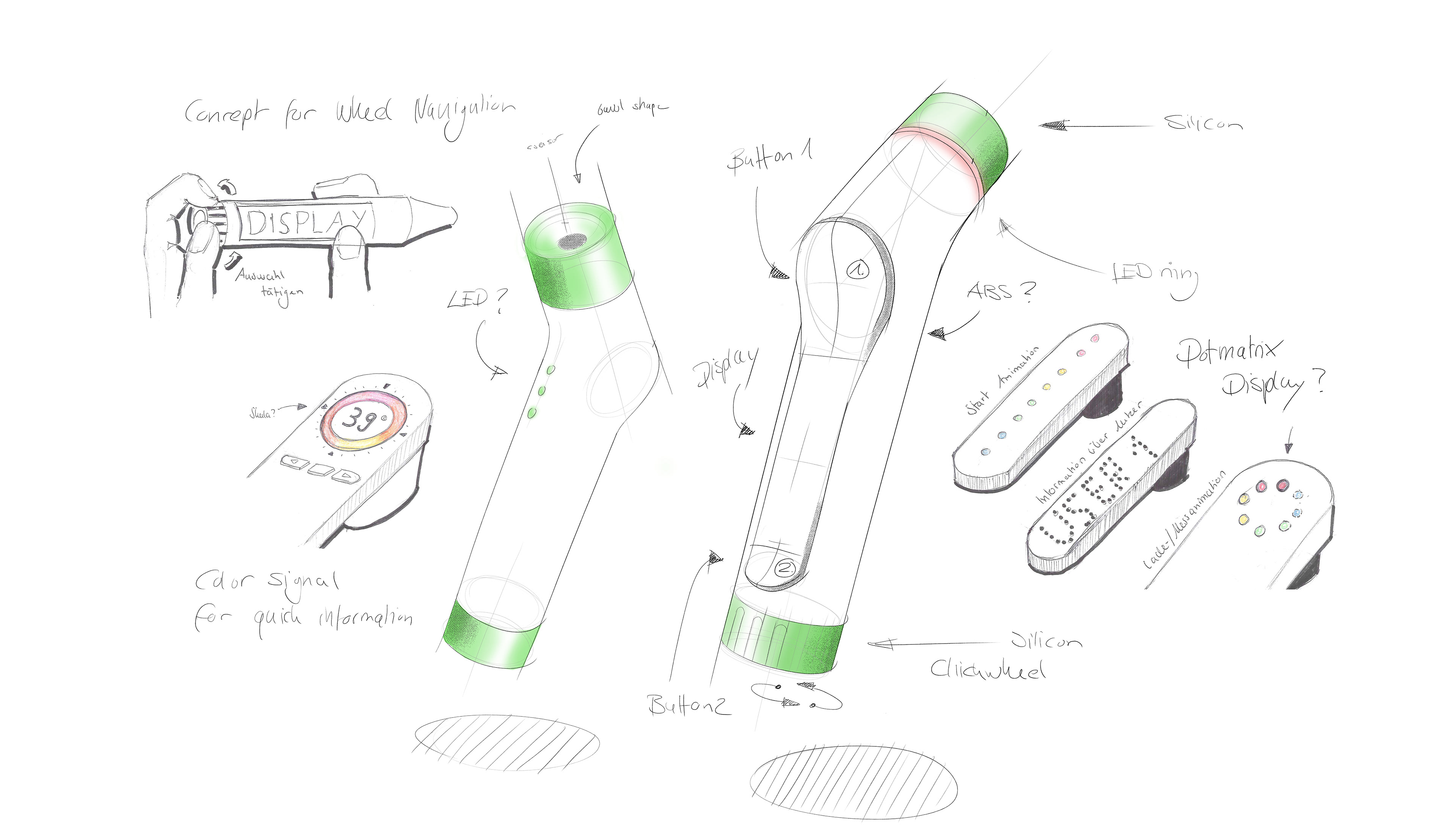 IDEATION
Here are some idea sketches for TUBE.

For coming up with ideas fast I'm familiar with different methods, such as:
design sprint, design thinking and hacking growth.
CONSTRUCTION
The tubular way of construction is similar to something you would see in an electric toothbrush.

The way of assembly enables easy access, repairability, the use of less costly materials on the inside and better surfaces on the outside.