BRIEF
In fact landline phones are not really easy to use.

Of course you can call someone and receive calls with almost every model, but nothing more. Presumably easy actions like saving contacts, organising voicemails and looking for missed calls can be a pain!

So this concept tries to change the interaction.
MOCKUPS
To explore different shapes and sizes as well as use cases and ergonomic situations, we build a lot of mockups.

The UI was later printed on to get a feel for button placement and screen size.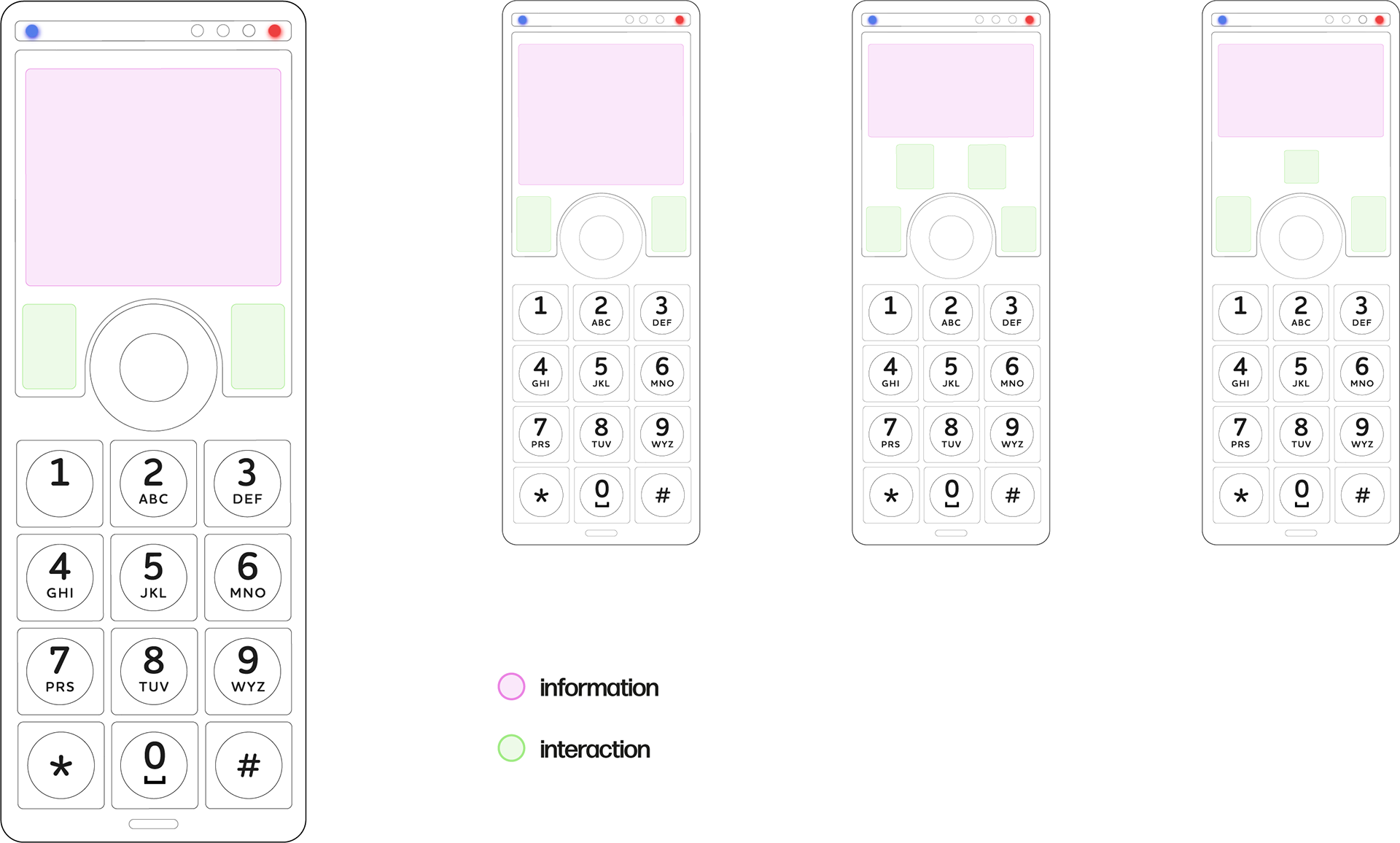 UX/UI DESIGN
We created a big part of the UI to test it with potential users. The prototype was created in Adobe XD.

The navigation mainly revolves around the central command wheel. This wheel has several motions that can be utilized. For example while having two options you simply click left, right or up while if you have more than three options or dial through a menu you can make use of fast scrolling by turning the wheel either left or right.   

Here are some examples.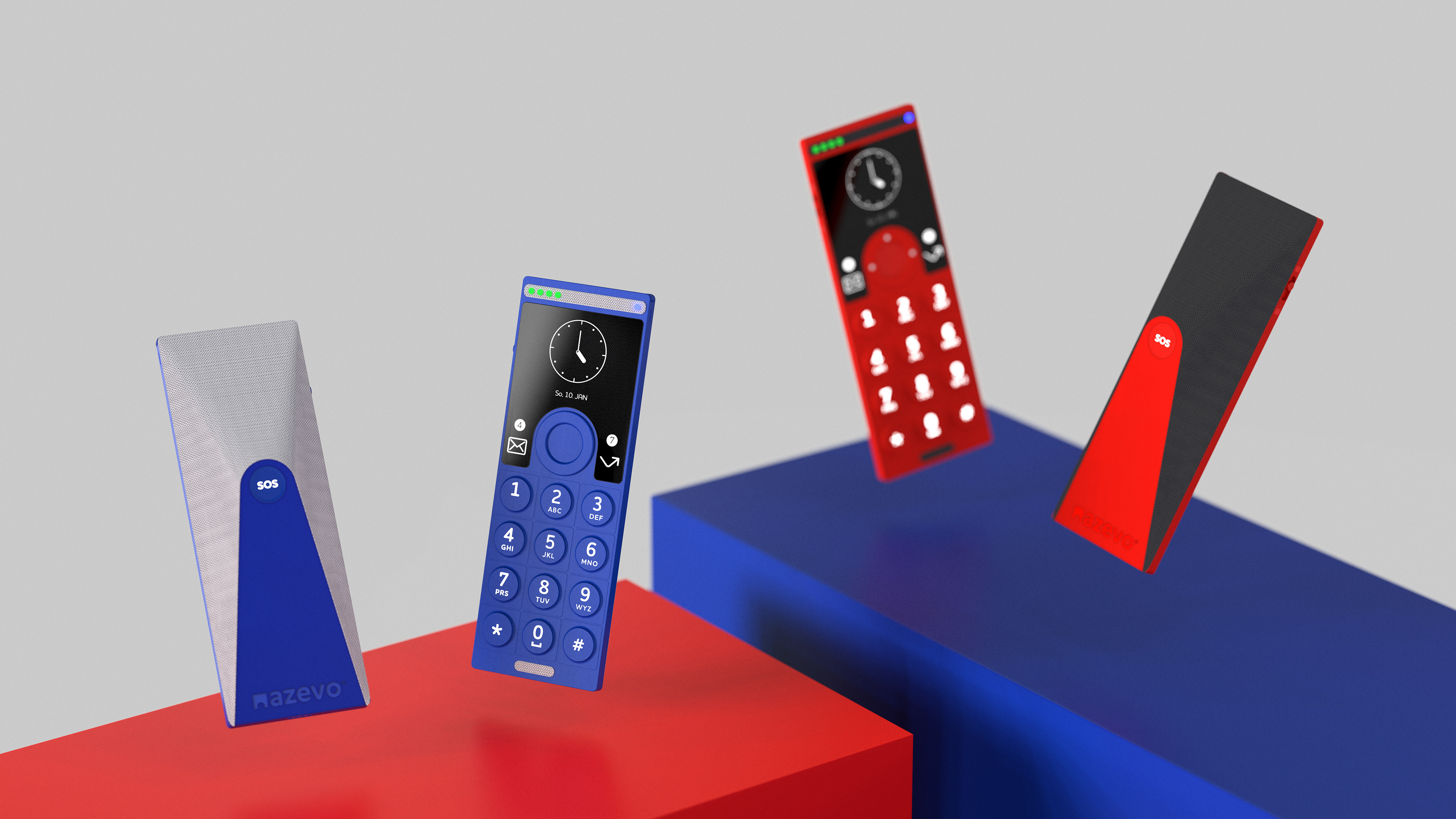 COLORS AND LOGO
To make mazevo stand out agains a lot of current tech we choose very vibrant colors. This not only makes a bold statement but also makes the device visible and easy to find in your home.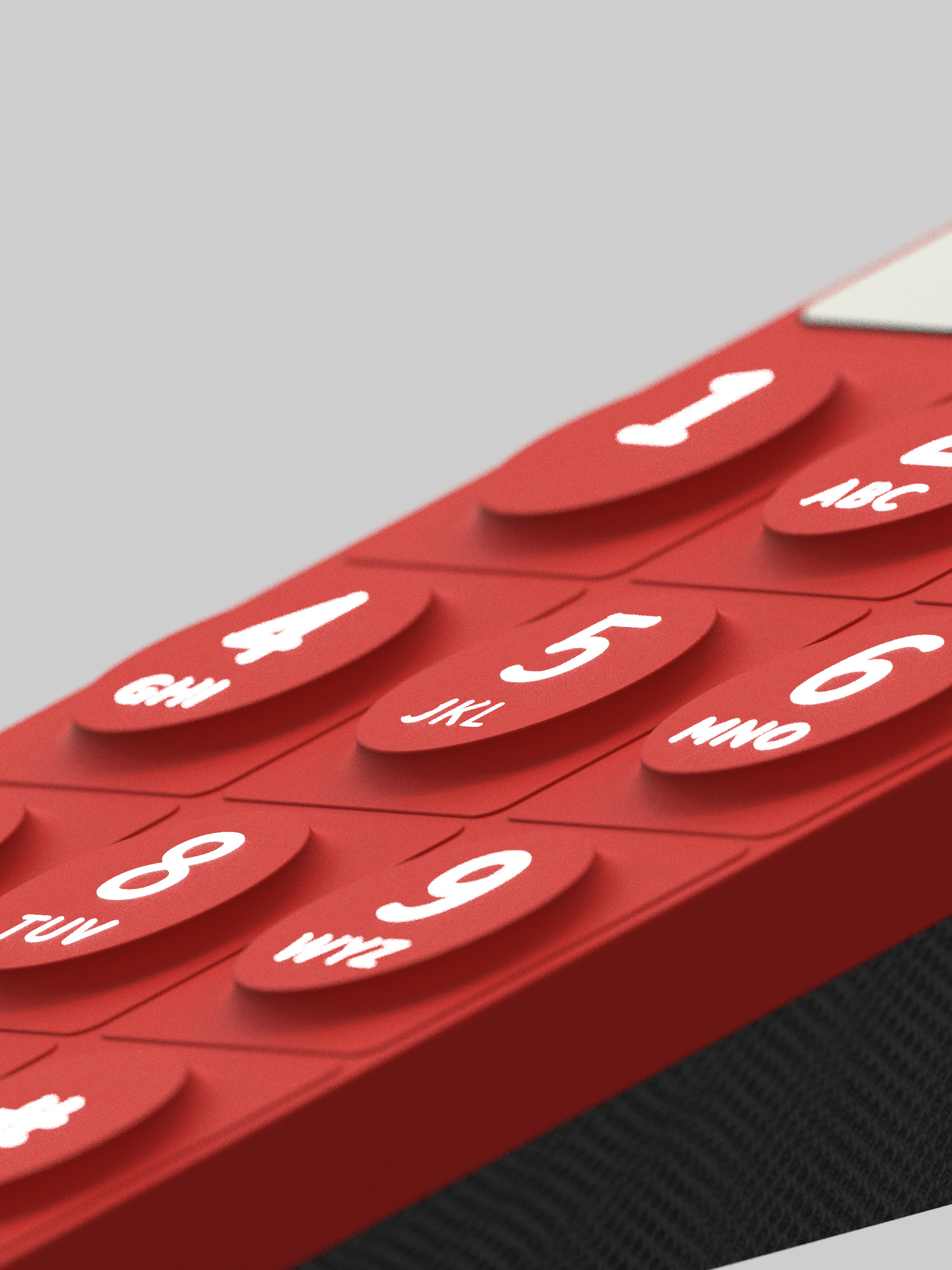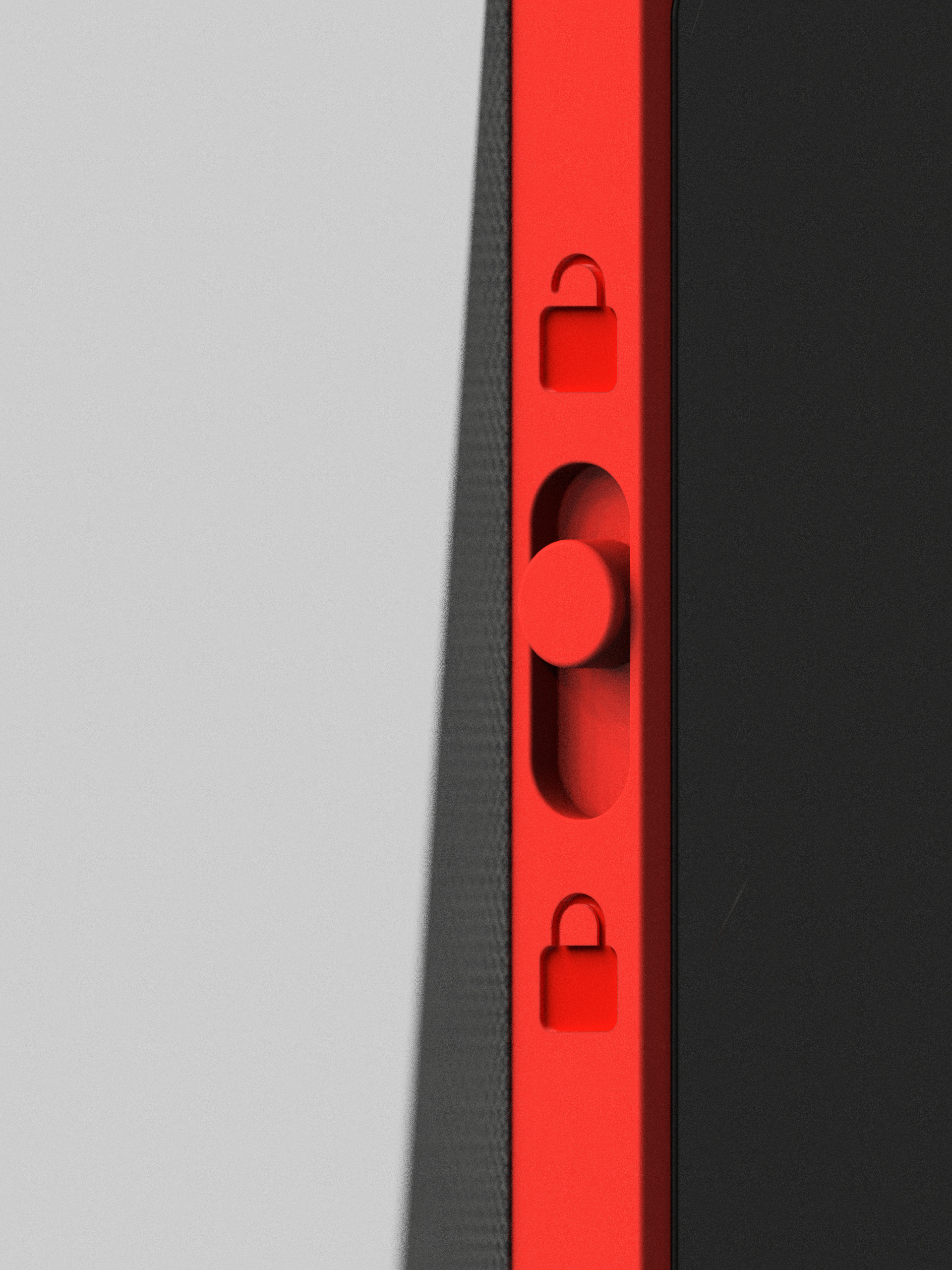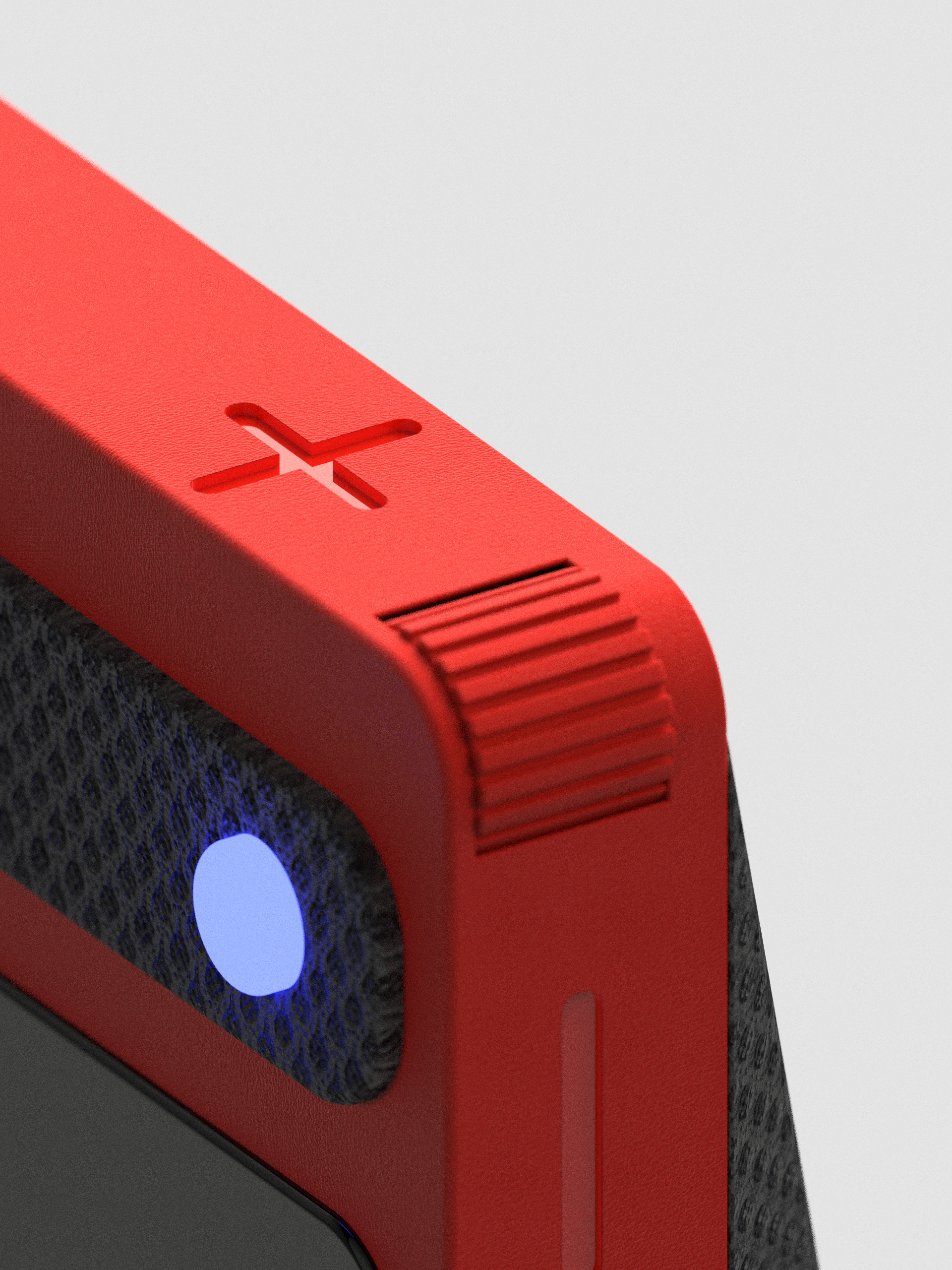 HARDWARE SOLUTIONS
To make using the phone a more desirable experience we thought about a lot of different ways to make the interaction better, besides the "digital" user interface. These analog solutions include a SOS shortcut button on the back, a Volume nob at the upper left corner and an adapter as you see above that takes care of the cable mess.