This project was structured like a design sprint, so I ideated ideas rather quickly. I explored new ways to improve the Loewe portfolio and was looking for future potential.

I began with little doodles and sketches, created simple 3D models, and evaluated concepts further with basic renders. Later, I created contextual renders for a quick pitch presentation.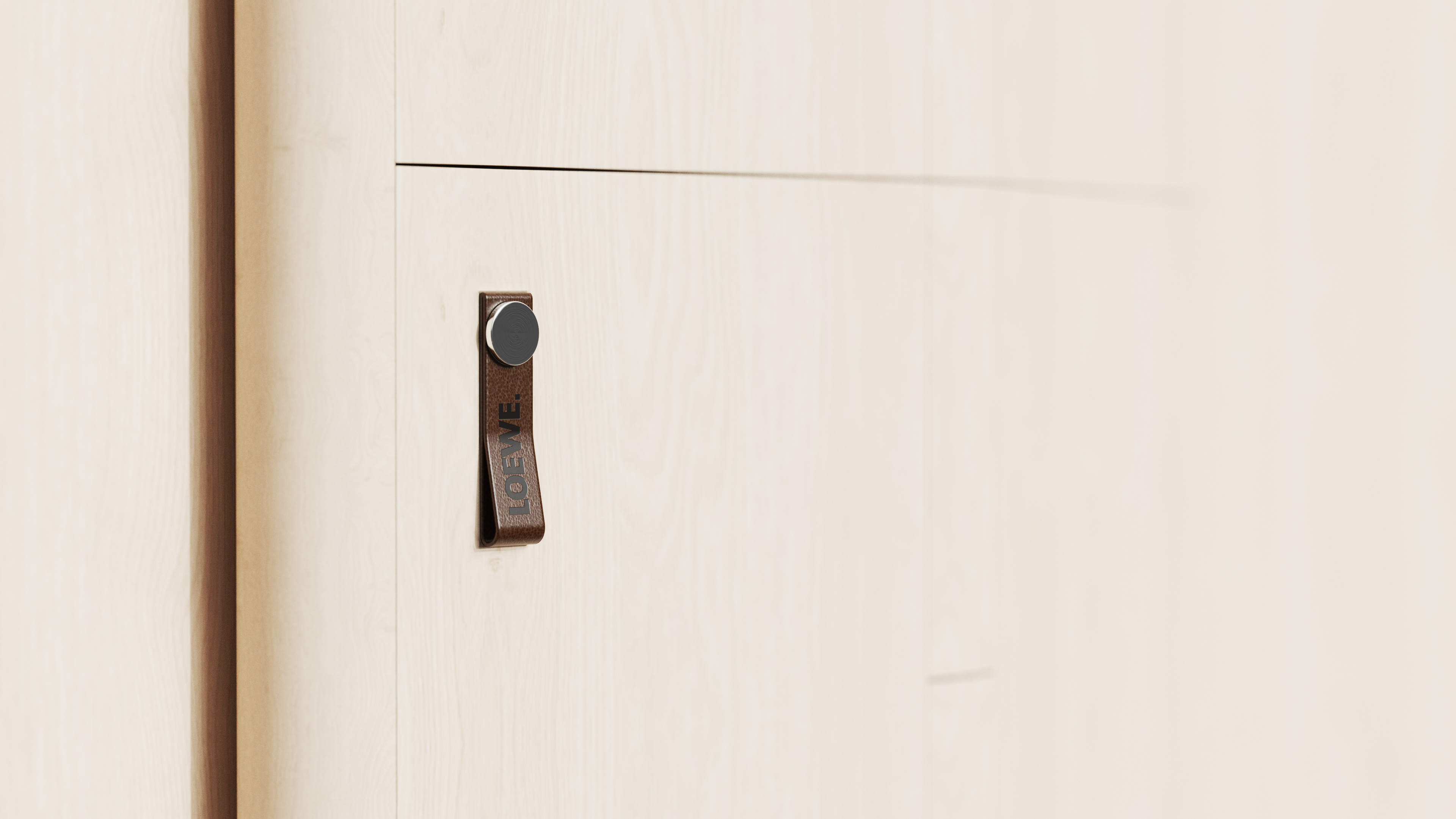 Loewe has a long tradition of using wood for TV enclosures, especially in its vintage models. With this new concept, we have tried to transfer this look to the present.
To this day, Loewe continues to think of new ways to experience entertainment. While watching TV, an overlay for volume control or switching to other sources overlaying your frame can be distracting.

This is how the possibility of integrating a second display to outsource various controls and information for a better viewing experience came to be.
Navigating through streaming services, settings and other areas of your TV is just as important as displaying content. That's why we've also come up with new designs for the Loewe remote control and taken care to reduce the button layout as much as possible without sacrificing functionality. The illuminated buttons can be programmed by the viewer. By a long press, you can link to your favorite streaming service or show. When done successfully, the button lights up, and you'll be able to access whatever is linked by a short tap.
The secondary display is not just about pure functionality, but could also be used to support the gaming experience. For example, if you're having a car chase, the display could sense the context and provide feedback.