Campus Shuttle
The "Campus Shuttle" is a mobility concept that connects specific areas, such as campuses for students or companies, airports or trade fairs. Besides the focusing on the functional aspects of a fully autonomous vehicle, our mission statement was to fuse the vehicle with its surrounding architecture.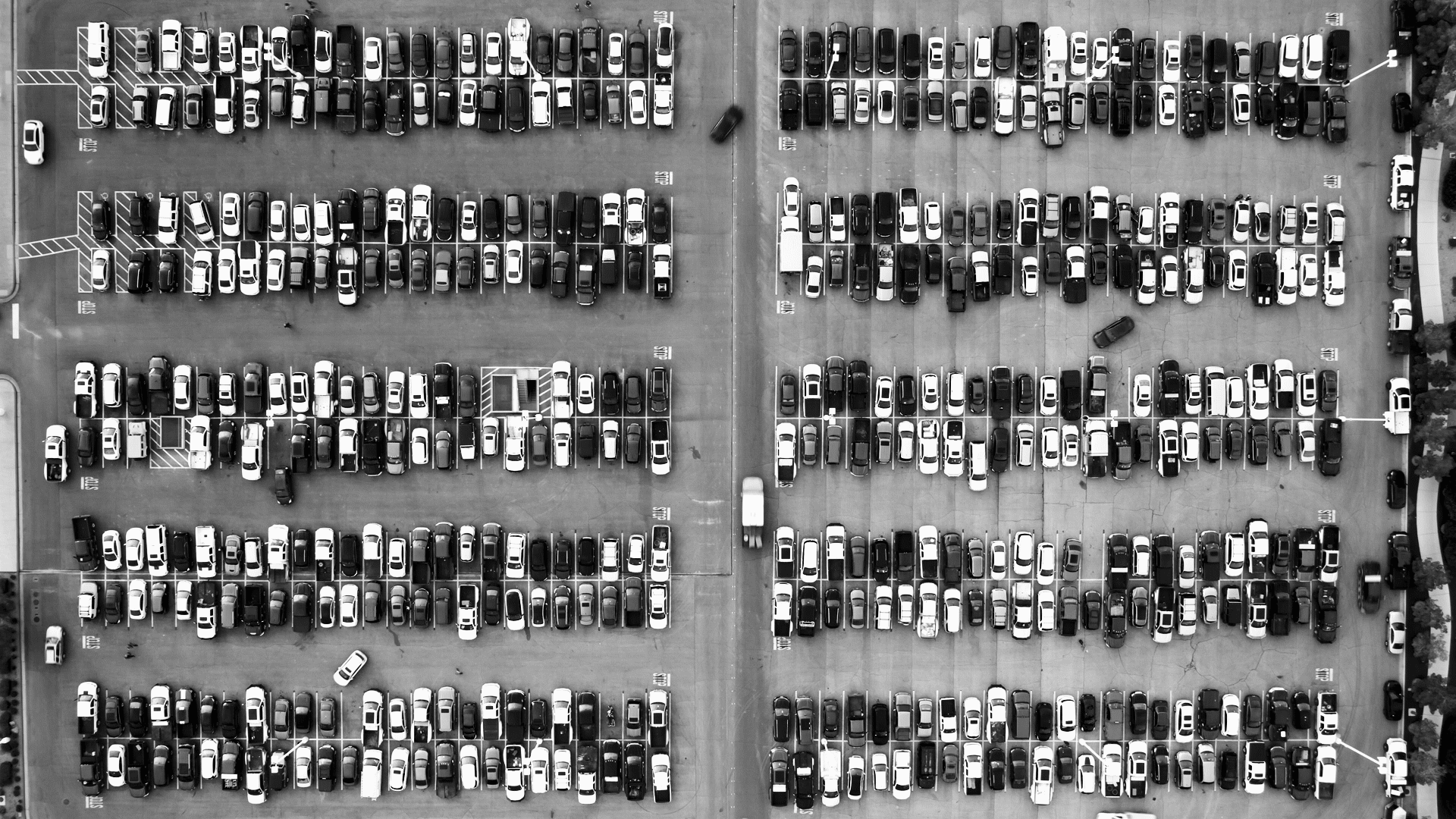 Making better use of space
Our trend research phase showed that modern day traffic is highly insufficient. Personal vehicles take up a lot of space. Especially in dense urban environments, finding a parking space can be a pain.
This is where Campus Shuttle find its place in everyday life.
Ideation
Since an electric and fully autonomous vehicle gives you a lot of freedom, we went the extreme route. A very low base frame and an almost fully transparent exterior gives the vehicle a very iconic look but is also very functional. Designing with the vision of a  symbiosis between vehicle and its surroundings not only leads to a less cluttered cityscape but also gives the passenger a more immersive experience.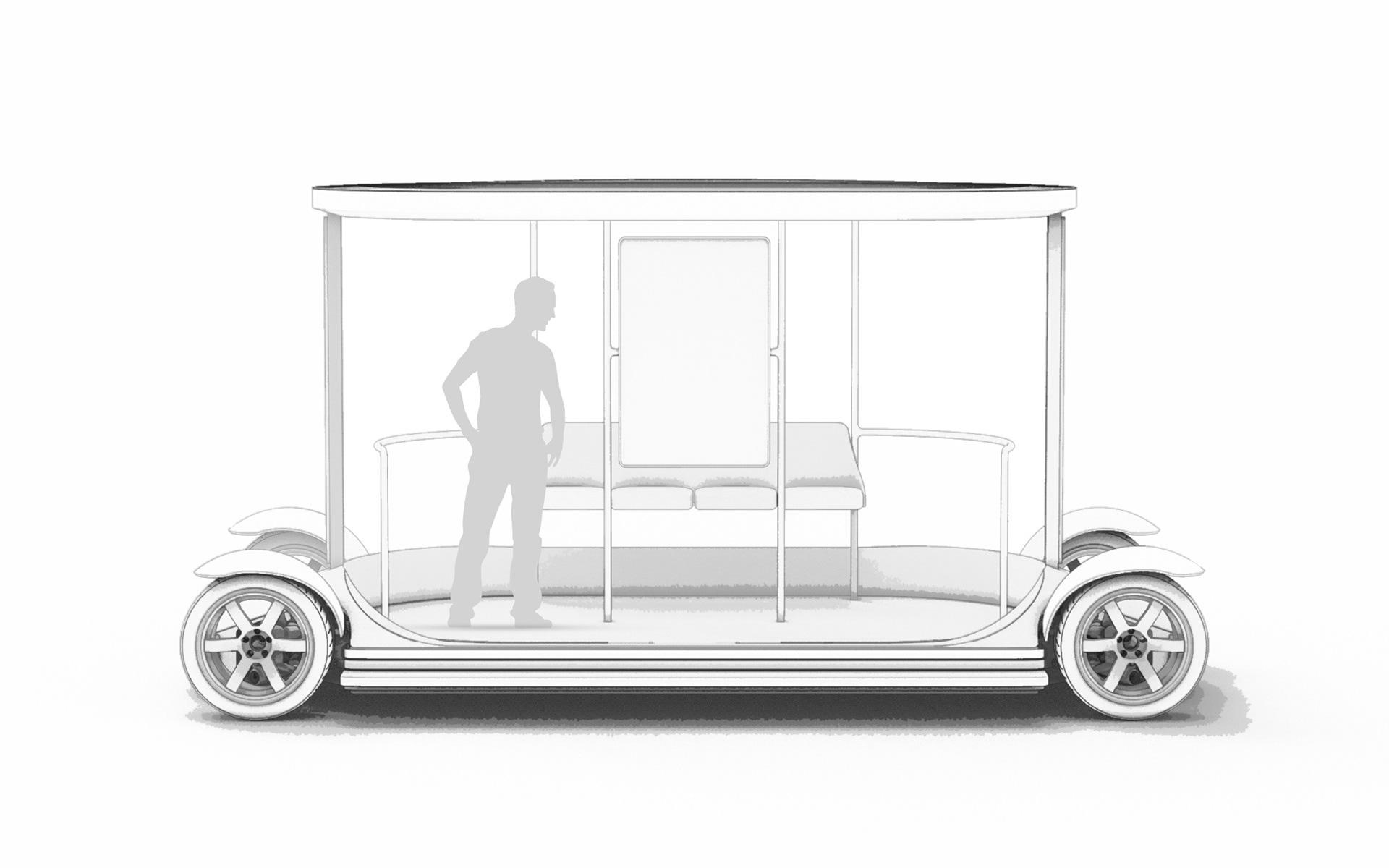 The Concept
After going through various design stages, iterations and meetings with the design department at Brose we settled on the final design. Even tho the Shuttle looks very muted and clean it is packed with a variety of smart features.
Seating
To maximize flexibility and use of space we integrated retractable seats. The cabin space is divided into a seating and standing area to optimize the hop on hop off experience.
Information Hub
To display information as easy as possible we designed an information hub in the center of the vehicle. Nothing is more important than knowing everything about your ride.
Interaction
The information hub not only shows you everything you need to know but is also interactive. You can explore the city and take a closer look at your destination.
Door Mechanism
Maybe one of the most underrated features are the wide opening doors. Figuring the best solution was quite a challenge, but now almost half of the vehicle opens up. This way multiple passengers can enter and exit the vehicle at once.
Smart Doors
Depending on the implementation of the Shuttle its route has set station where the doors open automatically to allow hopping on and off, but since it could also work with a more on demand service concept we gave the option to the open doors via your phone.
Lights
A new challenge for autonomous vehicles is communication with everyone else in traffic. Using light more prominently on the exterior of the shuttle gives you a better understanding.
Accessibility
Often overlook with other people movers and public transport in general is accessibility. With a retractable ramp we close the gap to the sidewalk and create a seamless transition. 
Implementation
Our first target market for a seamless implementation are closed off areas with no alterations in routes and a high potential user density.  Our proposed scenarios are the airport, university and company campuses
… but we can imagine so many more!
Thank you for watching!
Feel free to contact us for any question or feedback. Have a nice day!